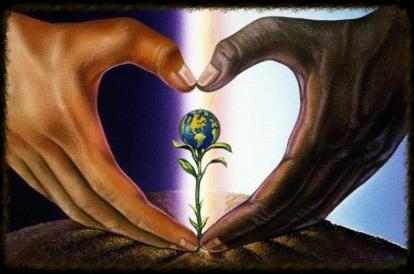 ~ Seed-Bursting Blessings ~
A Contemplative Ecopsychology Mindfulness Group
~ For Adults ~
The intention of this weekly contemplative ecopsychology mindfulness group will be to deepen insight into how one relates to the world--how we invite responses by the manner in which we participate in and contribute to the world.
The format of this group will be two-fold. This group will focus on cultivating friendship with and compassion for the community at large, as well as a child-like sense of wonder, connectedness, and appreciation with respect to Nature's inherent sacredness.
The size of the group will be limited to 8 members, and a pre-group intake assessment will be required. Once filled, the group roster will be closed so as to create a psychologically safe environment to explore deeply personal questions regarding one's psychospiritual development and understanding of the mystery of existence.
This group will actively hold some sessions in the community and/or within Nature, and will include techniques such as Experiential Focusing Therapy, Visually Guided Imagery, Sensory Grounding Exercises, Vipassana or Insight Meditation, Walking Meditation, Smile and Laughter Meditation, Self- and Other-Forgiveness and Compassion Meditation, Mandala drawing, as well as Contemplative Meditations on transitions, liminal space and illusions of difference.
The duration of this group will be open-ended, and ongoing participation will be self-determined by each member as well as by each member's adherence to the group-determined ground rules.
This support group will meet weekly on Friday mornings (7:00-8:30 AM), beginning October 6, 2017. The group will meet on the second floor of Christ Church Thrift Shoppe located at 6 Lothrop Street, Plymouth, MA.
Please see Flyer for further details.
*** This group is contraindicated for individuals experiencing acute psychosis and/or trauma-related dissociation. ***
Credit image to www.causes.com/causes/146903-one-world-one-people-one-vision-peace-love-and-harmony/updates/591321-now-or-its-too-late